Invisalign in Las Cruces
---

---
Las Cruces Orthodontics provides Invisalign services in Las Cruces, NM. Call 575-640-3367 to learn more and schedule your appointment.
---
The best part about Invisalign® aligners is that they are virtually invisible- so the only thing people will notice is your beautiful smile!
---
Invisalign® clear aligners have been proven to provide an effective contemporary alternative to traditional braces through the use of custom-made aligners that discreetly straighten your smile at any age. 
Using state-of-the-art technology, our office can comfortably create digital impressions of your teeth. These precision 3D images will then be used to create a customized series of clear aligners that are both comfortable to wear and virtually invisible. Wear your aligners as directed by your Invisalign provider to gently shift your teeth into position for a straighter smile!
---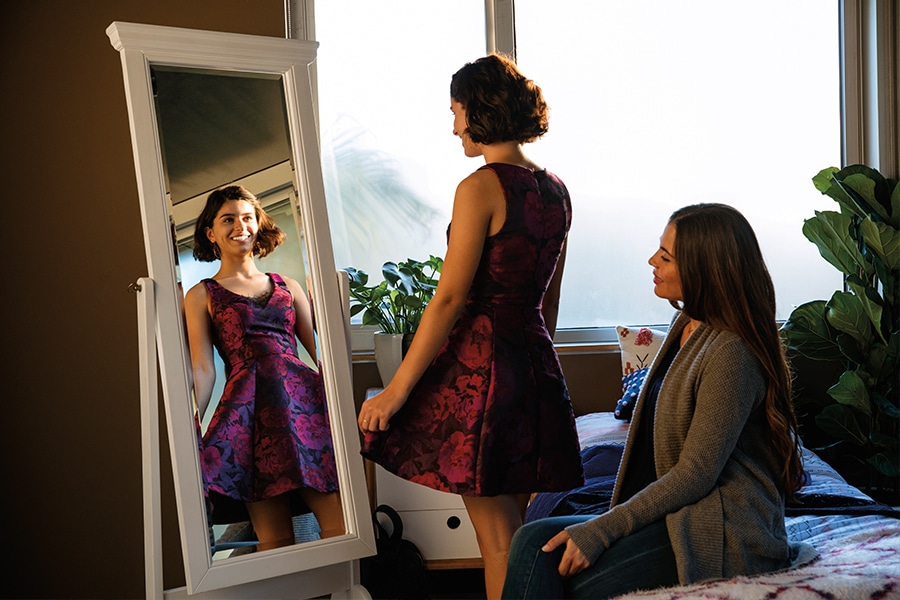 ---
Let's face it, young adults today do not want to spend their teen years wearing braces and hiding their smiles. Virtually invisible and easy to care for, Invisalign® Teen offers effective treatment through the use of clear aligners and specialized features to straighten your teen's smile more comfortably and conveniently than other orthodontic treatments. 
---
Invisalign® Teen Before & After
---
---
Invisalign® Made to Move Video
---
---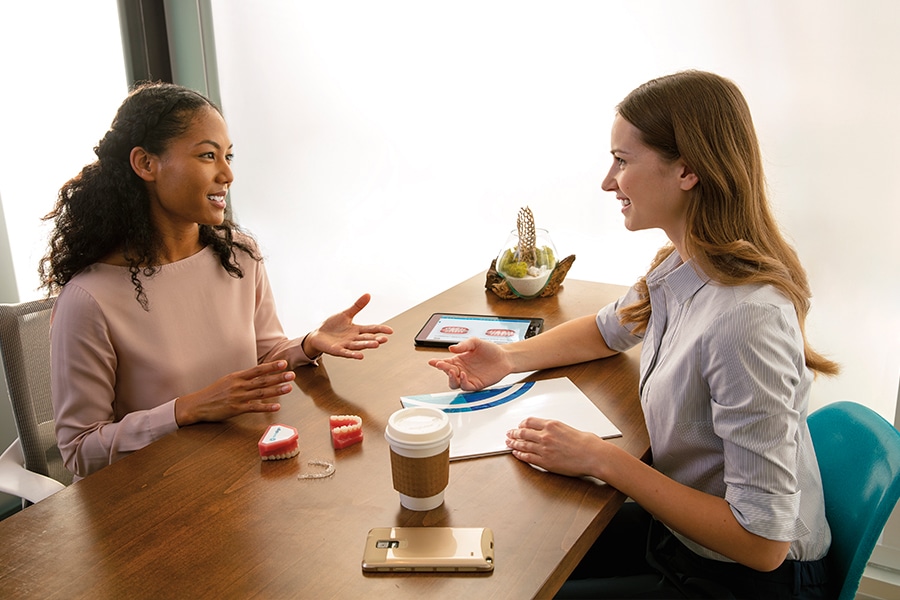 ---
Did you know that it's never too late to straighten your smile? As a modern alternative to traditional orthodontic treatment, Invisalign® clear aligners offer adults a comfortable and affordable solution for a straighter smile at any age. Contact our office to get started today!
---
Invisalign® Before & After
---
---
Invisalign® is the Answer Video
---
---
Invisalign® for Adults
---
Both teenagers and adults can find successful treatment using Invisalign. And although they work well for most people, the ideal candidate is one who will have the discipline to wear the aligners as they are supposed to - throughout the duration of treatment. 
Unlike traditional braces, Invisalign aligners can be removed whenever you want them to be. And, while this brings convenience, it can also disrupt your treatment if they aren't worn as intended.
---
Benefits of Invisalign Treatment
---
Each patient has their own reasons for choosing Invisalign treatment over traditional braces, but it is important to acknowledge that they do come with their own list of benefits, including:
Discreet appearance
Less time spent at the orthodontist
No restrictions to your diet
Easy to care for
Less time spent on oral hygiene routine
Comfortable aligners made of smooth plastic
Increased oral health
Removable
---
Frequently Asked Questions
---
Is Invisalign better than traditional braces?
---
Invisalign and traditional braces are both very good treatment options for those looking to transform their smile. As long as Invisalign is worn as directed, they both provide the same level of treatment in about the same amount of time.
---
Can you eat with Invisalign?
---
No. It is recommended that you remove your aligners before eating. Be sure to keep them in a safe place so that you don't lose them - and don't forget to put them back in when you are finished.
---
How long do Invisalign aligners need to be worn each day?
---
Invisalign aligners need to be worn at least 20 - 22 hours every day. Being able to remove them to eat and practice oral hygiene routines is great, but it is important to remember that they only work while you are wearing them. And, not wearing them for this minimum every day can result in extended treatment time.
---
Can Invisalign fix all orthodontic issues?
---
Invisalign is a great solution for many orthodontic needs. For those that are most complex, however, your orthodontist may suggest a different option. It all comes down to what will work best for your smile transformation.