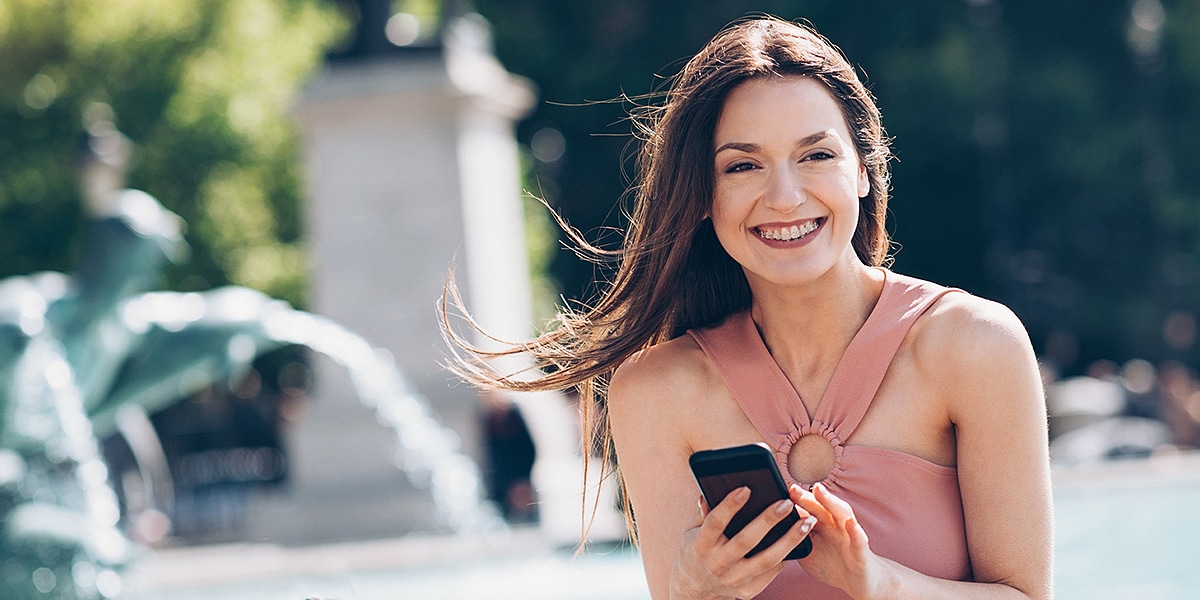 ---
Las Cruces Orthodontics provides Radiance clear braces services in Las Cruces, NM. Call 575-640-3367 to learn more and schedule your appointment. 
Radiance clear braces combine the advantages of traditional metal braces with those of clear plastic aligners, making them a popular choice with our patients. Although Invisalign remains the most discreet option available, for patients who aren't a candidate for aligners or who prefer braces, Radiance clear braces are an excellent solution.
Although clear brackets used to have a reputation for becoming discolored and stained, Radiance brackets are different. They're made from polished sapphire, which makes them resistant to stains. Because the sapphire is translucent, the natural color of your teeth shows through, allowing the brackets to blend in better with the rest of your smile. This material is also three times stronger than other clear brackets.
When it comes to your treatment, Radiance braces aren't any different from metal. The brackets are bonded to your teeth, then a wire is threaded through them, which gently pushes and pulls your teeth into proper alignment. You'll return to our office about every eight weeks for orthodontic adjustments. Treatment time is usually similar to that of metal braces, and averages about 18 months.
---
Frequently Asked Questions About Radiance Clear Braces
---
Do clear braces take longer?
---
Clear braces do not usually take longer than traditional metal braces. When clear braces were originally introduced, they were prone to fracture and cracking; broken brackets that aren't replaced quickly can lengthen the time needed for treatment. Radiance brackets are less prone to breakage because they're made from a stronger material.
---
Do clear braces turn yellow?
---
No, Radiance clear braces do not turn yellow like the clear brackets of the past. The polished sapphire used to make them is resistant to stains.
---
Do clear braces hurt?
---
Clear braces aren't any more (or less) painful than metal braces. They're likely to be uncomfortable at times, but they don't hurt. Braces are most uncomfortable shortly after you get them, and then you'll have some soreness a day or two after your wires have been adjusted.
---
How long do clear braces take to work?
---
The answer to this question depends on the amount of orthodontic correction you need. The good news is that during your consultation, we can provide you with a treatment timeline so you know what to expect.
---
Do clear braces work?
---
We wouldn't offer clear braces at our practice if they didn't work! Radiance clear braces are similar to metal braces in that they use brackets and archwires to progressively shift the teeth into their new positions.
Call 575-640-3367 to schedule your appointment.